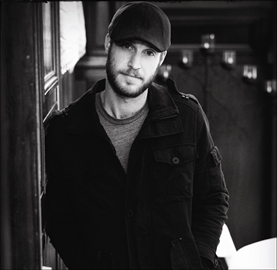 Brock Zeman – Americana – Roots
Songwriter  Performer  Producer  Voice  Actor
When it comes to storytelling, Brock Zeman is a master craftsman. The Canada-based singer-songwriter has spent the past 12 years carving and chiseling Americana soundscapes, drawing from roots-rock and alternative country.
But what separates Zeman from his contemporaries isn't a willingness to speak truth – it's his unwillingness to conform to the rules of Nashville and the traditional framework of genre. What gives Zeman's stories force isn't that he's just singing a narrative – he's living it.
"Not many people can do what Brock Zeman does…These are good songs—really good songs."
"I cannot recommend this artist highly enough and wish I had been graced by his music long before now."
"His songs have more depth than can be realized first time through, which only enhances with each listen."
"He's a story-teller, an observer who sings real-life struggles about characters you care about."
"Absolutely top notch!" Kelly Symes, Festival of Small Halls

"Brock and Blair wowed our audience.." Beneath the Arch Concert Series

Two second place awards in the International Songwriting Competition
Upcoming CD to be released in Canada (Busted Flat) and Europe (CRS)
Brock has played venues and festivals across North America and Europe.
some notable ones…
Hugh's Room, Cameron House-Toronto. Irene's-Ottawa. Black Sheep Inn-Wakefield,Quebec. The Bluebird Cafe,the 5spot-Nashville. Gruene Hall,Sam's Burger Joint, Cuervo Acres-Texas. Roots on the River Festival-Vermont. Moccasin Creek Festival-Illinois. Ottawa Blues Fest-Ottawa.
Useful Links
U.S. Bookings – Black Oak Artists

Denis Grabill
European Bookings – Musemix Booking Agency
Canadian Bookings – Simply Acoustic Incorporated